Features and Ingredients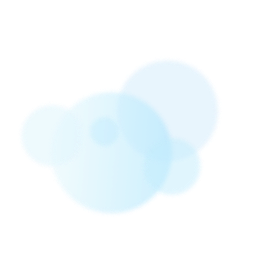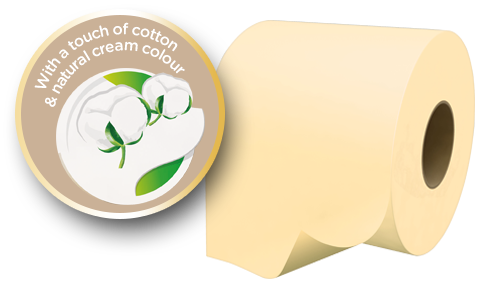 Touch of Cotton and natural cream colour
Andrex® wants everyone to feel as clean as possible. Andrex® Natural pebble is designed with this in mind and has a touch of cotton.It has the perfect balance of softness and strength to leave you and your family feeling clean and confident. The roll is a natural cream colour to suit your bathroom.
This is what people are saying about Andrex® Natural pebble
"Reliable Andrex. Very good toilet roll, doesn't break up easily and a little goes a long way as well it's not cheaply made and toilet roll doesn't last long in this house with a 4 year old who sometimes thinks she is the andrex puppy, all in all good buy" 5* customer review, May 2020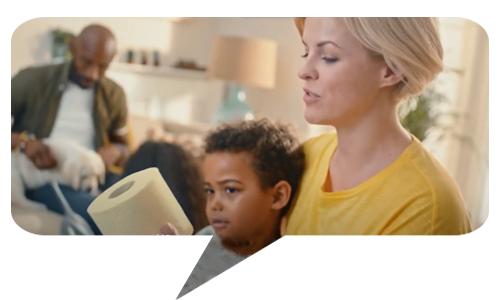 Our Other Products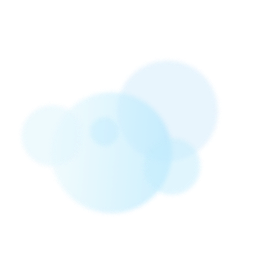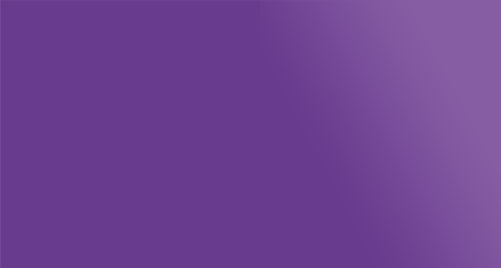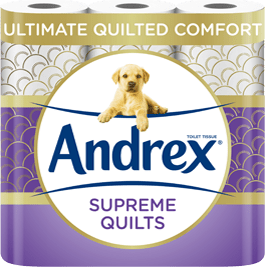 Andrex® Supreme Quilts Toilet Tissue
Experience a luxuriously clean feeling from Andrex® Supreme Quilts toilet tissue with 4 layers of silky softness you'll enjoy time after time.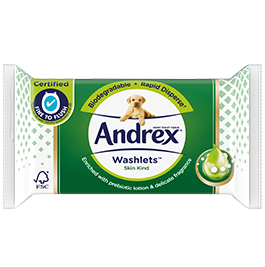 Andrex® Skin Kind Washlets™ Moist Toilet Tissue
Andrex® Skin Kind Washlets™ Moist Toilet Tissue are uniquely designed lightly moistened toilet tissue enriched with prebiotic lotion. They are safe to flush down your toilet, biodegradable and plastic free.