From that first sit on the loo to mastering a poo and feeling the hype after learning to wipe, here's how to help your child become more independent on their toilet training adventure. We've the best toilet training tips on encouraging and guiding them to being the ultimate poo-time pro!
In a hurry? Jump to what you want to know…
Take it slow
Praise them
Reward their wins
Track their awesome progress
Help them remember the toilet training steps
Make toilet training fun!
Be mindful of distractions
Choose easy clothes for toilet training
Make it personal
Know when to step away
Toilet training? You've got it, kid!
Download the free GoTime app!

When it comes to toilet training, your kid sets the pace! Make sure they're showing signs that they're up for putting on the toilet training wheels and don't rush them. Check out our handy checklist to see if it's time…
Lift them up, don't bring them down! If your child feels a sense of achievement when they do well, their confidence will soar and they'll want to carry on. Use constant positive reinforcement and praise your kid regularly, as well as remaining patient and kind when toilet training setbacks happen. Keep talking to them clearly and consistently to help guide them.
Rewards, treats and incentives are all effective in encouraging your child to use the loo and help motivate them to be more independent. Toddlers, in particular, respond really well to small, frequent rewards during toilet training. Think stickers, their favourite biscuit, reading their favourite book - or popping on their favourite TV show.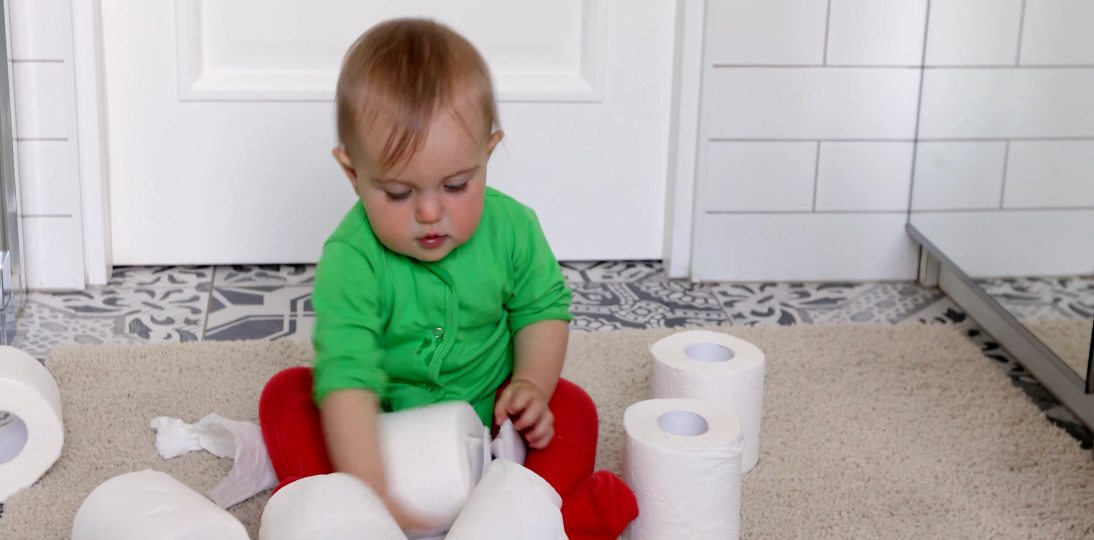 A toilet training reward chart that tracks your child's milestones in their toilet training journey visually shows them (and you!) how well they're doing. It'll calm your anxieties that you're not getting anywhere (you are, trust us!) and it'll help build confidence in your child.
There's a lot to remember when toilet training. Beyond aiming that wee or poo down the loo, they need to undress themselves, learn how to wipe (til they're clean), wash their hands in the sink, not the toilet… Make it less likely they'll skip important steps independently by printing out pictures of what they need to do every time they go to the toilet. Talk it through with them as you both put them in the correct order.
To hold your child's interest and keep their motivation high, it's best to make toilet training as fun as you can. Keeping things playful normalises the process of using the toilet, removing any sense of shame and helps kids overcome any fears they may have.
Have a singalong
Search YouTube for toilet training songs you both enjoy – or make up your own. It could be about hand washing. Or one that breaks down the toilet training steps. Or perhaps just their favourite song to keep them seated on the loo for long enough. Nothing's better at reducing anxiety than belting out a tune. Especially when it's about poo. To get you in the musical mood, here's three of our fave hand washing songs:
Kids will always leave it to the last minute to head to the loo if left to their own devices – especially if there are more interesting things going on! Preventative toilet trips can be a great way to avoid mishaps, so try to head to the loo before long journeys or going somewhere where a toilet might not be easy to get to (like a supermarket).
Some clothes with tricky zips and buttons might look cute, but they make things much harder at toilet time! Dressing them in clothes that are easy to pull down, like tracksuit bottoms, elasticated waist trousers, leggings and short skirts is the easier way to go.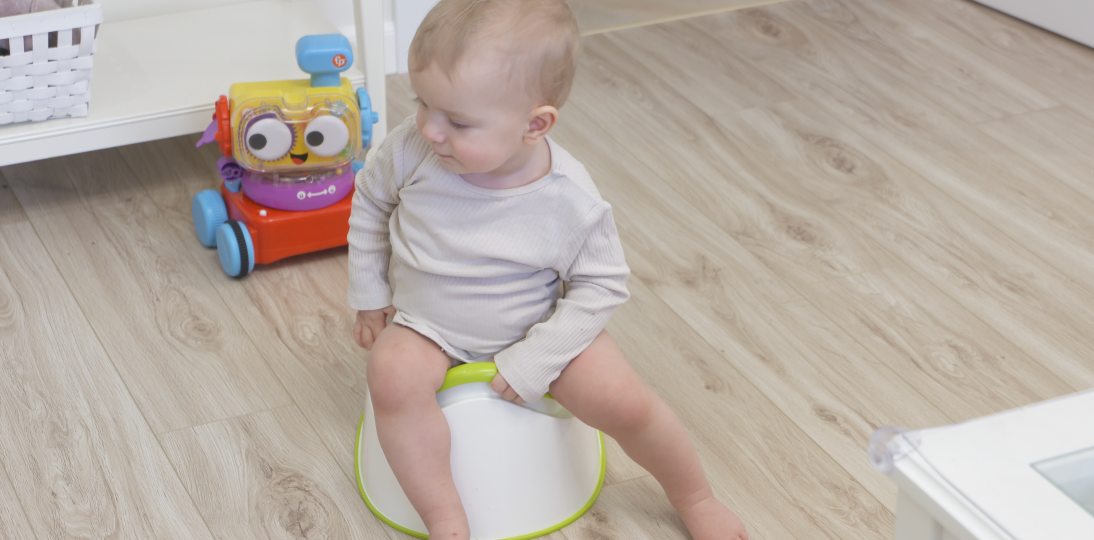 Make your child the decision maker. It'll help them feel more in control (and makes them feel more grown up in the process). Let them choose their own toilet paper or flushable wipes. Give them free reign in the supermarket, letting them pick out their hand soap. Go shopping for pants! Colourful or character designs will make them more excited to keep them on (and dry, hopefully).
Let your kid own their achievements. Once they've mastered a few toilet training steps, leave them to do it on their own rather than hovering and doing it for them. Here's a handy breakdown of toilet training milestones you'll tick off along the way:
Sense of urgency and realising they need a wee or poo
Knowing when to hold/release muscles so they can wee or poo
Balance so they don't fall down the loo
Managing to get on/off the toilet
Putting the toilet seat up/down
Flushing the toilet
Undressing/redressing
Reaching and tearing toilet paper
Aiming their wee and poo accurately
Wiping themselves so they're completely clean
Flushing the toilet
Washing and drying their hands properly
Reaching/using taps
Understanding wee and poo contain germs
Once your child is confident using the toilet at home, then they'll start to develop confidence to use toilets out and about too.
Toilet training isn't just another milestone for you and your kid. It means freedom! Yep, you won't conquer it in a day, or maybe even months. But you'll both get there. And when you do, you can both feel super proud. Cue bathroom victory dances and your grinning kid hollering 'I did it! All by myself!' So here's to unlocking their new level of independence. Go kids, you're bare-bummed and awesome!