Features and Ingredients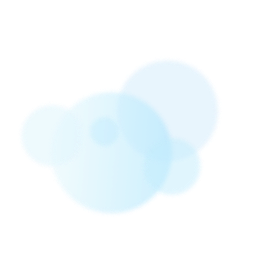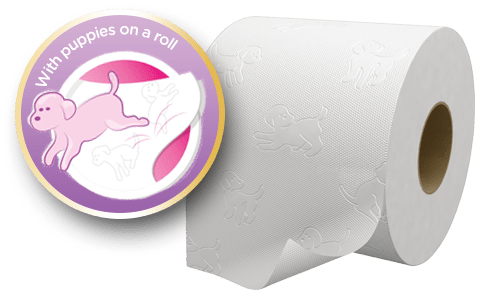 Fun design for families
Embossed with puppies on every sheet, these simple yet attractive rolls are gentle enough for all the family
Gentle on skin
The British Skin Foundation recognise Andrex® research into clean and healthy skin.. Andrex(R) Gentle Clean is made with 100% soft natural fibres and gives a really gentle clean .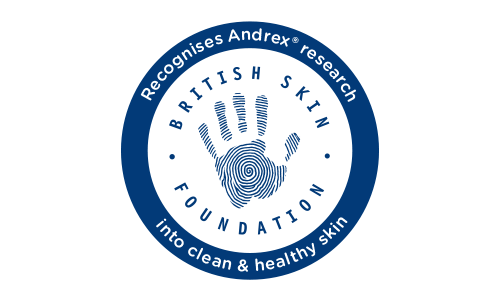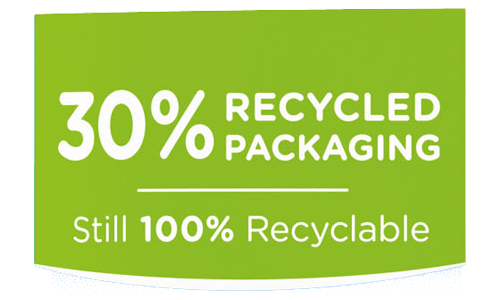 With 30% recycled packaging
As part of our sustainability journey Andrex® Gentle Clean packaging is NOW made using 30% recycled plastic and is still 100% recyclable. Just one way in which we are leaving a greener paw print
Our Other Products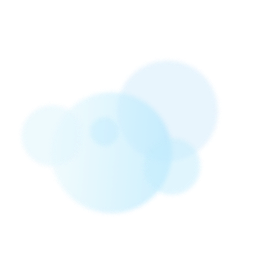 Andrex® Gentle Clean Washlets
Andrex® Gentle Clean Washlets™ Moist Toilet Tissue are fragrance free, uniquely designed lightly moistened toilet tissue. They are safe to flush down your toilet, biodegradable and plastic free.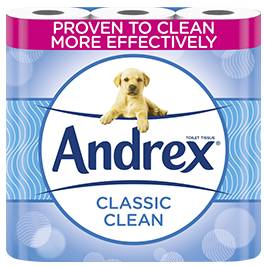 Andrex® Classic Clean Toilet Paper
Discover Andrex® Classic Clean, our soft lightly textured toilet tissue designed to help you feel confident and clean as you go through your day.