Thanks for visiting this page. We hope to be back online soon!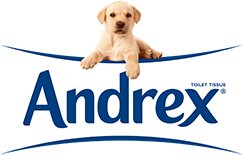 Thank you, click sign up below to receive your voucher
Try your Andrex® feeling of clean with 50p off your next purchase.
You have already taken and submitted the quiz.
Subscribe to receive Special Offers & Updates
Need to enter email
Not a valid email address
You can read our Privacy Policy here.
Need to select the checkbox.